Access service via the Internet (SaaS)
Custom Profile Permissions
Document Sharing via E-mail
Support (phone, e-mail, chat)
Implementation on the company's server (On-Premises)
Your private document cloud
If you prefer to have Live-Docs DMS installed within your existing IT infrastructure please contact us to get a tailor made quote.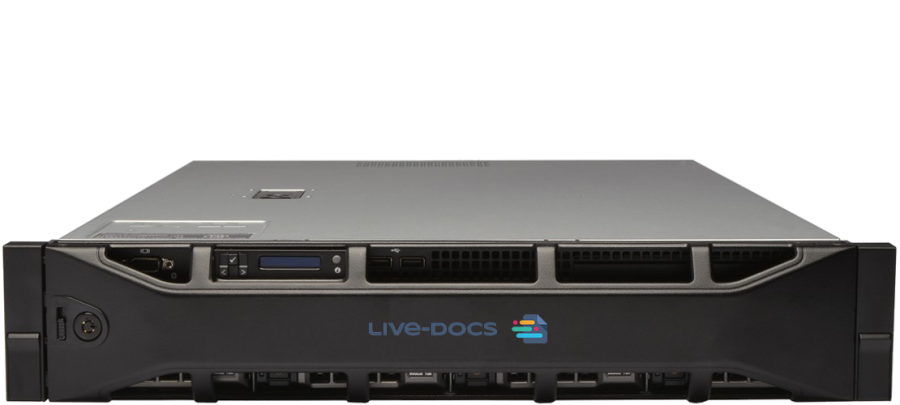 Which option is best for me?
In both models you get the same modern system preloaded with all the great features and functionalities. Main differences relate to the hardware on which it is installed and by whom that infrastructure is maintained. Short comparison of both models beside should help to make a decision. Please
contact us
in case of any further questions.
Service model (Cloud, SaaS, Software as a Service) - access to the system that is installed and maintained on our servers in very safe, certified Atman data centre. As a service provider we take the full responsibility for system availability, software updates and IT infrastructure maintenance.
License model (Server, On-Premises) - system is installed on client's server, e.g. in existing data centre maintained by internal IT department. One-off purchase of a lifetime license, configuration and installation. Optional yearly software support packages including updates to the latest version.